← vissza
Zizi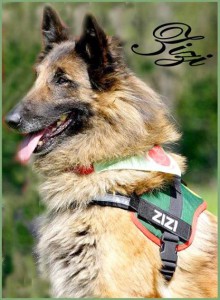 My name according to my Pedigree is Zizi Bergerac de HU
I come from a working family and I have led an active sports life since I was a puppy. While working at the dog school I participated in agility contests.
Later with my handler we were successful in Dogfrisbee. In this sport we are triple national champions and achieved several great results in other dog sports too.
Besides our excellent sports achievements we did a great job in the show category as well. I have CAC, CACIB and some "Best of breed" titles.
Currently I work as a therapy dog and contribute to the work of the foundation.
In the performances or at the school I really enjoy playing and  working with children.
I support my four-footed peers at the dog school to make their progress faster in the "curriculum".
I can be contacted through my handler at dejongenorbert@gmail.com